Aim
Training for Life Foundation aims to contribute to improvement of the survival rate of women and children during pregnancy and childbirth through simulation-based education. In addition, the effects of the training program will be assessed by a scientific research team.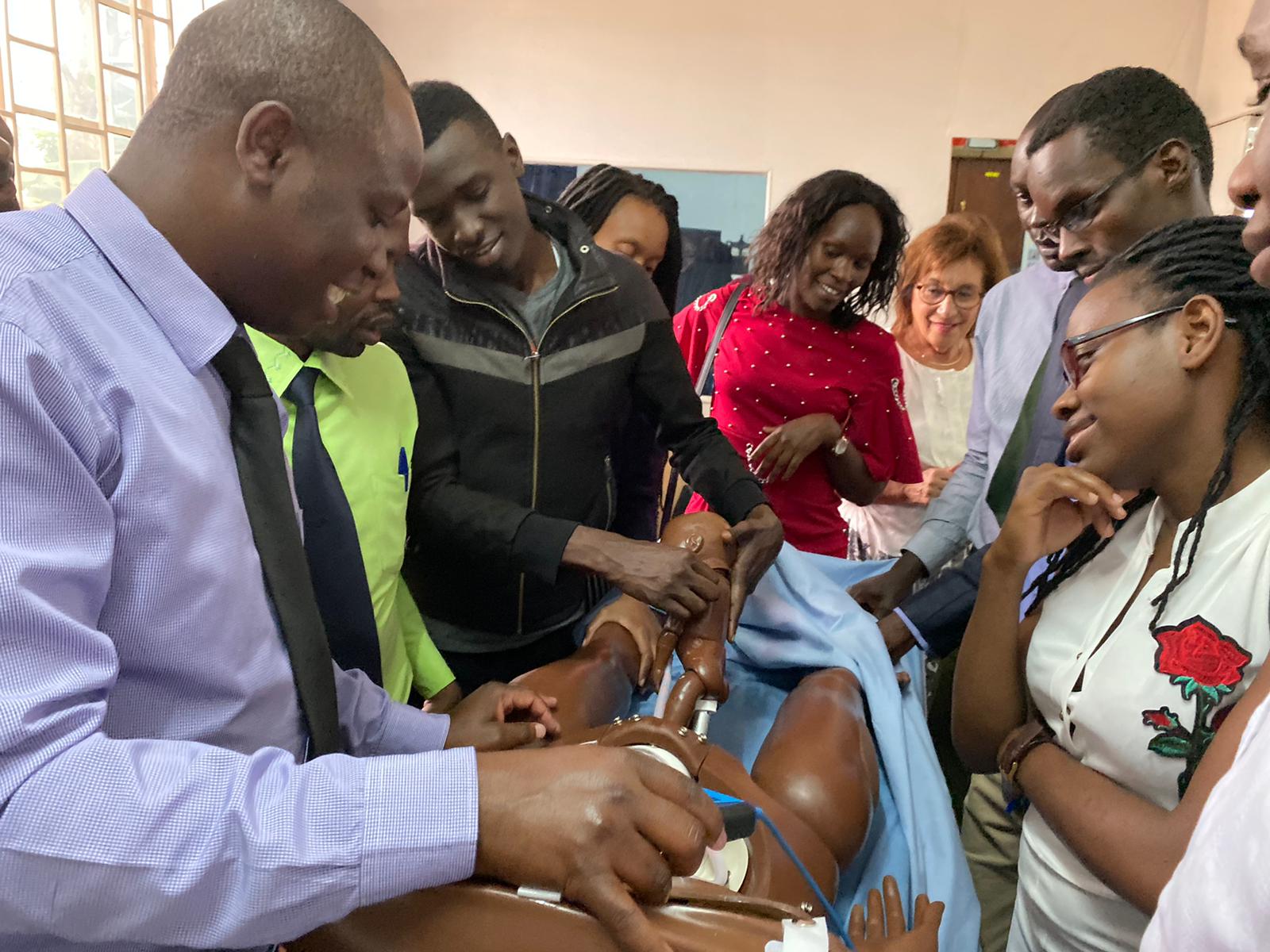 Vision
In line with Sustainable Development Goal 3 from the World Health Organization (WHO), our vision is to contribute to a global decline in maternal and perinatal mortality. This is to be achieved by providing simulation-based obstetric multidisciplinary teamwork training with a focus on technical and communication skills. Training design is based on local needs, local organisation, and by aiming for a sustainable and longlasting effects. The training is therefore set-up and carried out by local healthcare professionals.
The foundation sets up Training for Life centers in developing countries. The local medical faculty is trained so that they can keep training their own employees in medical skills, teamwork and communication.
The training program effects are scientifically evaluated. These effects include the satisfaction of trainers and trainee; knowledge and skills acquired by the trainees; the implementation of learned skills in daily work; and the impact on patient outcome, including maternal and child mortality rates.
Training for Life Uganda
In November 2014, 12 staff members (in Mulago Hospital, Kampala, Uganda) followed a train-the-trainer course, followed by one day refreshing course in September 2015. Since November 2014, all 45 obstetric residents are trained monthly by this local team. Since of September 2018, all obstetric healthcare professionals (obstetricians, pediatricians, anesthetists, nurses, midwives, residents, students) are trained in a multidisciplinary training. We have set up three Training for Life training centers in Kampala and one center in Mbale. For an impression, have a look at the youtube video below.
Training for Life in China
In 2016 we opened a Training for Life center in China. We provided a multidisciplinairy train-the-trainers course in the Maternal and Child Hospital Shijiazhuang, China. Since then, these trainers provide training to their colleagues. In december 2016, Training for Life payed a visit to this training center in Shijiazhuang.